Holiday Home Ownership In Brean
What It Feels Like To Own Your Own Holiday Home
It's the dream of many people to own their own holiday home. A place where they can escape the hustle and bustle of everyday life, relax in the sun and enjoy some quality time with family and friends. But what does it actually feel like to own your own holiday home in Brean? Is it all it's cracked up to be? In this blog post, we'll explore what it's really like to own a holiday home in Brean, loving the highs of enjoying your very own slice of seaside and Somerset countryside paradise.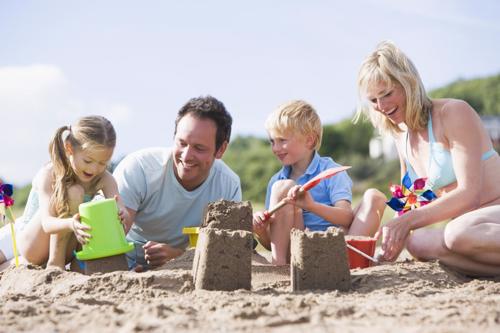 What kind of holiday home in Brean?
When deciding on what kind of holiday home to invest in, there are many factors to consider. For some, a holiday home static caravan in Brean is the perfect solution - offering plenty of space and all the comforts of home. However, for those who want to enjoy a more luxurious lifestyle, and need more space, a luxury holiday lodge in Brean or twin unit lodge may be a preferred option. These homes are usually larger and more spacious than static caravans, and come complete with modern furniture, fixtures and fittings. Situated in the award-winning countryside park of Holiday Resort Unity, a short walk from the sandy beaches of Brean and Berrow, or the luxurious Brean Country Club with spectacular views across the countryside and with tranquil lakeside locations its great choice to have. These holiday homes in Brean also give owners the perfect base from which to explore all that Somerset has to offer. Whether you're looking for a peaceful retreat or an action-packed holiday, there's sure to be a holiday home that suits your needs here in Brean.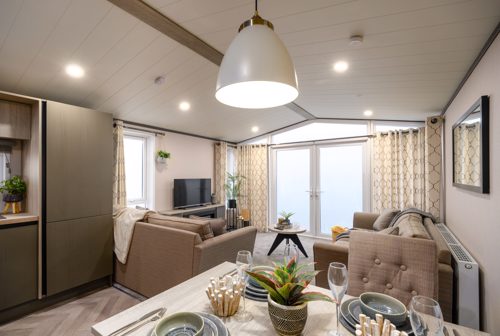 What are the benefits of owning a holiday home?
Static caravan or luxury holiday lodge holiday home in Brean? More and more people are choosing to invest in a static caravan or holiday lodge as a holiday home in Brean for all the family to enjoy. There are many benefits to owning your own static caravan or holiday lodge. For starters, you have the freedom to come and go as you please, without having to rely on booking dates far in advance. Static caravans and holiday lodges are also much more comfortable and spacious than other holiday choices such as camping holidays, and you can be sure of a warm, dry place to stay whatever the weather. Also, as owners, its your space to personalise, fill with own belongings, and really relax with no-one to bother you, knowing you can come and go as you please. Our owners tell us that it's a wonderful feeling of freedom and satisfaction knowing that they can enjoy many years making precious family memories in their own slice of beautiful Somerset. So why not treat yourself to a static caravan or holiday lodge today? You won't regret it!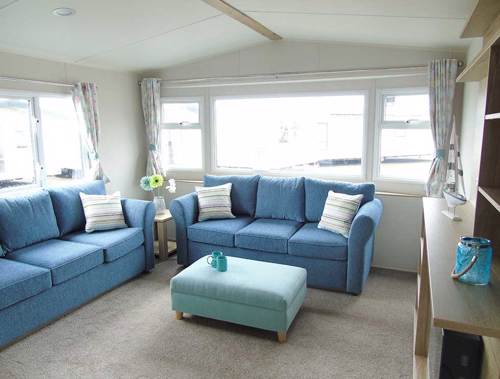 How to maintain your beautiful Brean holiday home
One of the main benefits of owning a static caravan or lodge is that they can be left unoccupied for long periods of time without needing any special care or attention. This is especially handy for those who only have time for a few weeks of holiday each year. Another advantage of static caravan ownership is that most models come with large front doors which can be opened right out in the summer, making them much easier to keep clean than traditional homes.  They're very easy to keen tidy - they're designed for leisure and fun! Whether you're looking for a comfy static caravan or a spacious twin unit lodge holiday home, there is sure to be a model that suits your needs.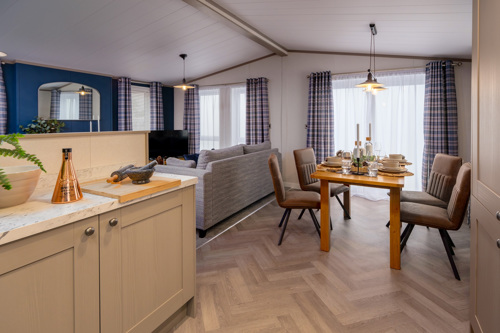 Enjoying your Somerset holiday home and the surrounding area
Brean is a seaside town in the Sedgemoor district of Somerset. It is situated on the coast of the Bristol Channel. Brean Down is a peninsula that forms part of the town and offers stunning views over Brean Beach and the surrounding coastline. The town is also home to the Brean Leisure Park which offers a variety of attractions and facilities for holidaymakers. There are also a number of pubs, restaurants, and shops in the town centre. Brean is an ideal base for exploring the seaside, the surrounding countryside, and other nearby seaside resorts such as Burnham-on-Sea and Weston-Super-Mare.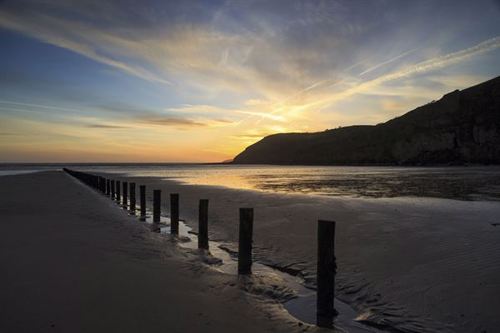 Feel great about owning your own holiday home in Brean
There's something extra special about owning your own holiday home in Brean. Whether it's a static caravan, a luxury holiday lodge / twin unit lodge, there's a sense of pride and satisfaction that comes with being a holiday home owner. And, of course, there are the other benefits too. You can enjoy spending time in your holiday home whenever you want, without having to worry about booking accommodation or finding availability. Plus, you'll have all the amenities and comforts of home at your disposal, so you can relax and truly enjoy your break. If you're thinking of buying a holiday home in Brean Somerset, be sure to consider all the benefits – you might just be surprised at how affordable and rewarding it can be!