start your ownership journey
WITH US HERE...
Own Your Very Own Holiday Home in Brean
Whether you're looking for a holiday home that your whole extended family and friends can enjoy all year round, or a quiet peace of Brean to call you own - we have something for everyone on our wide choices of caravans and lodges for sale.
WE HAVE SOMETHING FOR EVERYONE AT BREAN
what's included
For our owners?†
†Benefits may differ for Brightholme Owners

Entertainment passes
Exclusive owners events
Decking on all Country Club Lodges

50% off most attractions with privilege card
4 STEPS TO OWNERSHIP
1 WHAT TO CONSIDER WHEN CHOOSING THE RIGHT PARK FOR YOU AND YOUR FAMILY?
Is the journey time from home reasonable? 
Does the park have facilities to suit the whole family? 
What is on offer in the local area for days out and things to do? 
What benefits do I get as a holiday home owner? 
How many months of the year can I use my holiday home?
2 IS IT AFFORDABLE? 
What are the annual site fees and when are they payable? 
What additional running costs are there on top of the site fees? 
Can I sub-let my holiday home to cover the costs? 
Are finance packages available?
3 WHAT HOLIDAY HOME IS RIGHT FOR ME? 
What am I looking for in my 'home from home'? 
How much would a holiday home that meets my requirements, cost to buy? 
Can I choose my pitch? 
How long can I keep my holiday home for?
4 HOW LONG WILL THE BUYING PROCESS TAKE? 
How long will it take to site my holiday home? 
How long will it take to arrange and obtain finance? 
When will I be able to collect my keys? 
Once I own my holiday home, where do I get help if I need anything?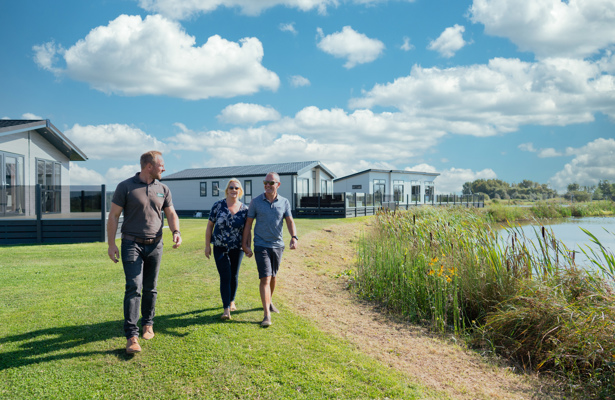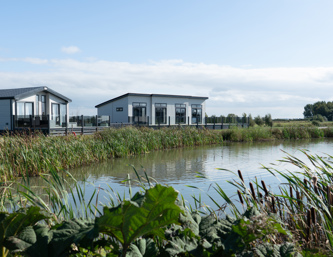 buying your perfect holiday home
,
More affordable than you think
Buying your own home from home is more affordable than you think. With one upfront deposit, followed by affordable monthly payments, you could be the happy owner of a holiday home here at Holiday Resort Unity.
We want to make buying a holiday home as easy and affordable as it can be. All you need is a 20% deposit of the caravan's value. Once this is in place, we can help you choose the most sensible finance package. We offer a range of fixed-rate finance options for you to choose from. 
You can, of course, pay for your holiday home outright without using one of our funding packages. Whatever works best for you and your family.
ANNUAL FEES
TYPICAL ANNUAL FEES FROM £4595*
As with all holiday parks, there are other costs that are payable when you own your own holiday home such as insurance, gas, electricity and rates. One of our friendly sales advisors will happily talk you through all relevant costs. We can also arrange for you to spread the cost throughout the year!
*based on a Super Pitch at Holiday Resort Unity – 2022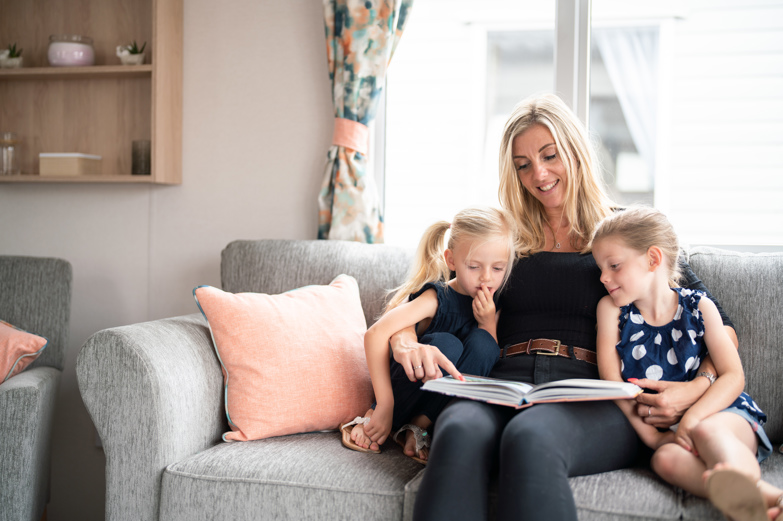 LETTING OUT YOUR NEW HOLIDAY HOME
CAN I LET OUT MY HOLIDAY HOME TO COVER THE ANNUAL COSTS?
The simple answer – yes! You are welcome to hire out your holiday home for as little or as many weeks of the season as you wish.
For maximum financial benefit, you can manage the advertising, maintenance (including housekeeping) and letting of this yourself, that way, you get to keep 100% of the rental costs, and we can advise you on rates based on the specification of your holiday home and the weeks you wish to let. 
However, if you would rather someone else look after this for you, then on site we have Newmans Holiday Lettings who will manage the whole process for you.
If you are going to let it out through Newman's, we advise checking with them before purchasing anything for your holiday home, as they have an inventory they will go through with you.
EXAMPLES OF THE SUBLET OFFERING*
Example 1
Mr & Mrs Smith make their holiday home available for the 10 school holiday weeks and use the remaining 29 weeks themselves. They generate an income in the region of £6679 to help to offset their running costs for the season.
Example 2
Mr & Mrs Johnson make their holiday home available for sublet for 20 weeks of the season and then use the other 19 weeks for themselves and their family, an income in the region of £8371 would be generated to cover their annual running costs.
Example 3
Mr James uses his holiday home for 4 weeks per season and then makes the holiday home available for the 35 weeks of the season, an income in the region of £10,894 would be achieved to cover his running costs.
*The above examples are based on a mid-range holiday home being managed by Newman's Holidays, owners that have purchased the annual unlimited passes Net of the management commission taken by Newman's Holidays. Excludes Brightholme Holiday Park.
benefits of ownership
,
WE HAVE SO MUCH TO OFFER
Owners here at Holiday Resort Unity have access to many discounts and offers including free entry to Brean Splash Waterpark, Owners' Lounge and RJ's Entertainment venue. Plus 50% off admission to Brean Play indoor soft play area and Brean Splash Gym; huge annual savings off Brean Theme Park and discounts to Brean Gold Club. You'll also get exclusive access to our Owners' Events as well as your own Privilege card. So what are you waiting for? Enquire today! (Brightholme benefits may vary).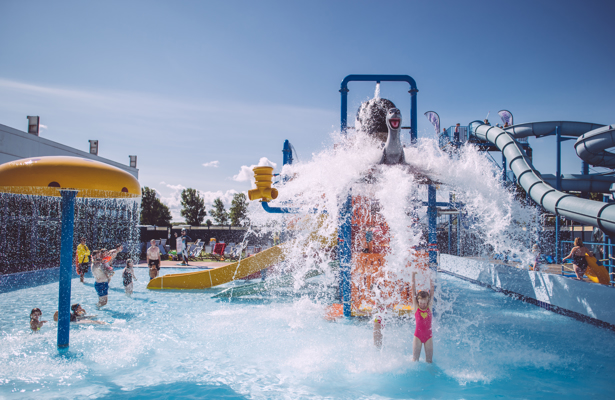 why choose us?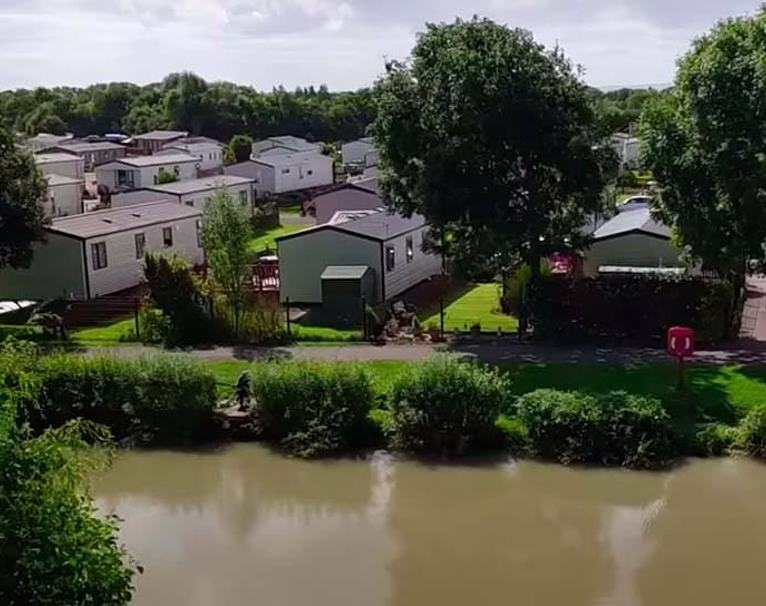 a short drive away
FOR AN IDEAL GETAWAY
Not only are we a multi award winning family owned business that you can confidently trust, but each of our parks have their own individual personality and characteristics. We have been brining families together since 1946 when Bert House transformed pastoral farmland into Unity Farm. Over 3 generations have been at the helm, helping to make Brean Leisure Resort one of the most favoured and loved holiday parks in the South West Coast.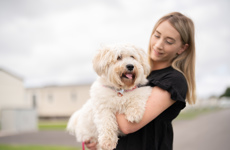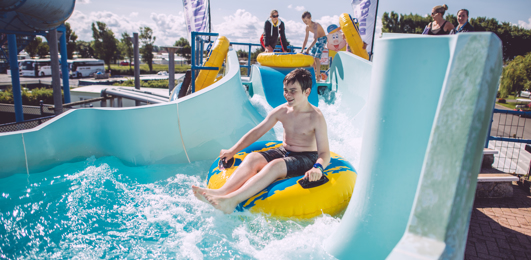 WE HAVE SOMETHING FOR EVERYONE AT BREAN
Find your next dream holiday home
arrange a visit
OR VIRTUAL APPOINTMENT
We would love you to experience Brean Resorts ownership for yourself.
So why not let us know what you're looking for in a dream holiday home - we'd love to make your dreams a reality