10 very good reasons to buy a static caravan at Holiday Resort Unity.
Having your own static caravan at Holiday Resort Unity means holidays all year round. Perfect! You can pack up your belongings and escape the mundane every day without having to pay and trawl the internet for that last minute hotel when you feel like you need to escape.
Here at HRU, we cannot see why you would not want to own your own caravan when the benefits are never ending.
There are many reasons to buy a static caravan in Brean Sands... here's why you should choose Holiday Resort Unity: It's your Home from Home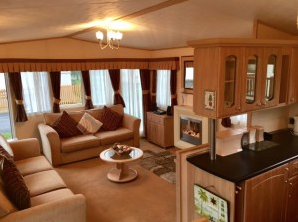 Family Time
For the majority of us, family is the most important thing and being able to spend time with your loved ones on holiday can become expensive. Once you have been on a few days out, made sure everyone has been fed all three meals and brought those very important holiday treats and souvenirs, it can all add up and become a very expensive get-together.
By owning your own static caravan, you can minimise the food costs by cooking for yourself. There is lots to do on the resort to avoid those pricey days out and, once you have your caravan, there is no more paying for hotel fees. 
Also, when you're away, you don't have the pressures at home, jobs to be done, DIY, household chores, meaning it really is an opportunity to make quality time and create memories.
All the on-site benefits of Holiday Resort Unity
If you don't want to leave the resort, you don't need to!  With free entry to Brean Splash for owners, and discounted entry to Brean Play, Brean Splash Gym, Brean Golf Club and Brean Leisure Park, there is certainly plenty to do.
With live entertainment day and night for all ages, an activity programme, themed breaks, special owners' events, live sports on the big screen.... the list is endless!
If you want to experience all these perks, why not have a look at a caravan for sale in Brean. If you would like more information, then call us on 01278751602 or fill out our contact form and we will get back to you.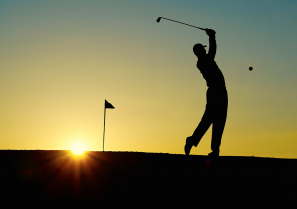 Great for Exploring
Close to Junction 22 of the M5, we are not just easy to find, we lend ourselves as a great base for exploring.  Whether it's one of the well known Somerset towns or villages such as Cheddar and Glastonbury, but also further afield to the cities of Bristol and Bath too.
Close by are the seaside resorts of Burnham-on-Sea and Weston-super-Mare, or why not explore further down the Somerset Coast, visiting the quaint harbours of Porlock, Blue Anchor and Watchet, the medieval village of Dunster set beneath the stunning castle or the busy seaside resort of Minehead?
The Great Outdoors
If you enjoy the outdoors, then owning a holiday home in Brean Sands is certainly for you.  Often perceived as being busy and bustled, on our doorstep, we have seven miles of golden sands.
We also have the National Trust site of Brean Down, and a variety of cycle routes and walks.  We are now connected to the South West Coast Path, via the new stretch of the England Coast Path.
Pets Welcome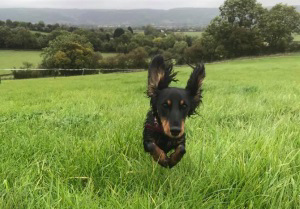 Holiday Resort Unity is a pet-friendly award-winning holiday park. Dogs are welcome, so if you buy a holiday home with us, you don't ever have to worry about leaving these important family members behind!  Not only that, but your plot will also have its own, securely fenced garden! Over at Brean Leisure Park, we opened a new dog-friendly cafe, COAST, which not only caters for humans but also has a three-course dog menu, and serves doggy beer and pawsecco!  
Make Friends
Many of our owners say they love to come here because they have made lifelong friends.  The exclusive owners events that we hold throughout the year offer a great opportunity not just to socialise with your neighbours, but also to meet and make friends with other holiday home owners across the park.  
Many meet up throughout the season and enjoy barbecues, days out, play dates with their children, walks with their dogs.  We also have a dedicated owners' lounge, great for you to catch up over coffee. 
Choose Your Bespoke Holiday Home
Whilst we always have a selection of pre-loved holiday homes for sale, and a variety of makes and models to suit all budgets, if there is a specific make and model of holiday home that you like, perhaps because you have stayed in one, owned one elsewhere.
Perhaps we were recommended by a friend, we can order in your new holiday home to the spec that you require, and you can choose your plot!
Enjoy More Time
If you buy a static caravan or holiday home with us, you can reap the benefits of a long season, with owners able to stay on-site from mid-February right through until mid-December.  This means more time away to relax, spend with family and friends and explore Somerset through all the different seasons.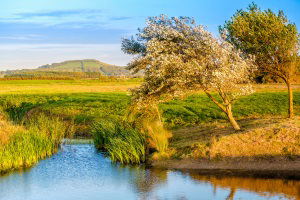 Help Cover Costs
Whilst a holiday home isn't like property investment, you can rent out your holiday home and help recoup some of the costs.  Depending on the specification of your caravan - obviously the higher-spec the model, the more the rental value - and with the aforementioned benefits of a long season, you don't have to let out your holiday home for too many weeks before you can at least cover the cost of the annual site fees.  
That still leaves plenty of weeks and weekends for you to enjoy for yourselves.  You can rent privately and manage the bookings yourself, or go through Newmans who are based on-site and manage everything for you, however, there is a commission payable.