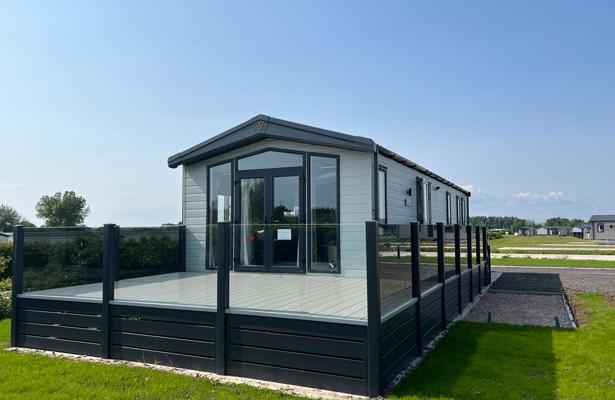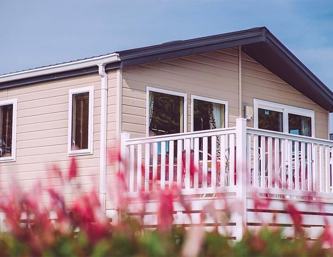 The Static Caravan 15 Year Rule
,
Everything You Need to Know
Static caravans provide a slice of luxury and serenity away from the daily hustle. As buying a static caravan has become a popular holiday option, it's vital for potential buyers and current owners to be fully informed.
The realm of static caravan ownership comes with its fair share of regulations and guidelines, and amongst these, the 15-year rule stands out as a topic often discussed and occasionally misunderstood. In the spirit of clarity, we will dive deep into the rule, breaking it down for prospective and current caravan owners alike.
Decoding the 15-Year Rule
At its core, the 15-year rule is based on the age of a static caravan and its ability to remain on a specific holiday park or site. Essentially, many holiday parks or sites in the UK have policies that require static caravans older than 15 years to be removed from their premises. This rule has been set with a mix of practical and aesthetic reasons in mind.
Why Does This Rule Exist?
Safety Concerns: Older static caravans might pose safety risks, especially if regular maintenance is overlooked, and as the static caravan reaches the 15-year benchmark, it is often seen as a time when components might start requiring more regular attention. We want our residents to have the best possible experience in our resorts and believe it is better to be safe than sorry.
Maintaining Park Standards: Caravan parks pride themselves on offering a certain standard of appearance and consistency. As caravans age, their exterior may begin to show signs of wear and tear, potentially detracting from the holiday park's overall look.
Improved Features: Modern caravans often come with improved designs, better insulation, and more eco-friendly features. Moreover, newer models often align better with the sustainability and energy-efficiency goals of many parks.
What Happens After 15 Years?
If your static caravan is nearing or has passed the 15-year threshold while on a site that enforces this rule, don't despair. There are a number of options available:
Sell or Trade-In: Many caravan owners decide to sell their older caravan and upgrade to a newer model. Some caravan parks even offer trade-in options.
Relocate: You can choose to move your caravan to a different site that might have more lenient age restrictions.
Private Land: If you own land or have access to private land, you could relocate your caravan there, bearing in mind that you'd need to check local regulations and obtain necessary permissions.
Recycle or Scrap: In some cases, especially where the caravan is showing significant age-related issues, owners might decide to recycle or scrap their unit.
Benefits of Upgrading
It's worth considering the cost of upgrading to a newer model. While there's a certain charm to older static caravans, newer models come with updated features, enhanced safety standards, and often, a renewed peace of mind. While the 15-year rule might seem stringent, upgrading has its perks.
Modern Amenities: Newer models come equipped with advanced features, offering enhanced comfort.
Energy Efficiency: Our recent models boast better insulation and energy-saving features.
Warranty and Peace of Mind: New purchases typically include manufacturer warranties, ensuring hassle-free usage for the initial years.
Improved Safety Standards: Enhanced fire safety, secure locks, and advanced electrical systems are often standard in new models.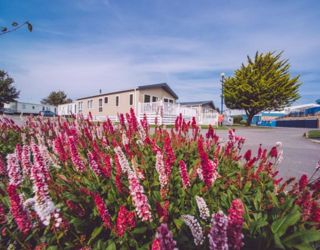 Regular Inspections
At least twice a year, do a comprehensive check of your holiday home. Look for any signs of wear and tear, damage, or potential issues that might escalate if left unaddressed.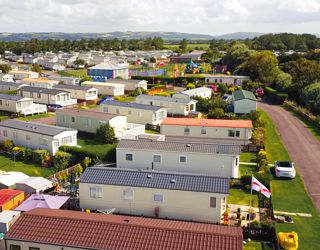 Roof Maintenance
Clear any debris from the roof, such as leaves or twigs. Check for signs of leaks or damage and address them promptly.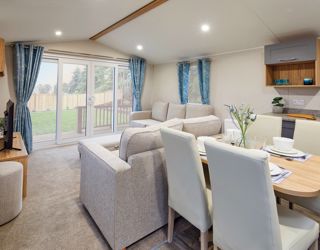 Ventilation
Ensure vents aren't blocked, allowing for good airflow, which helps prevent issues like dampness or mould.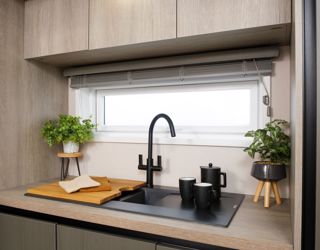 Plumbing Checks
Make it a point to routinely check all piping and associated connections. Especially during the colder seasons, draining the system can act as a safeguard against pipe bursts due to freezing. Our annual pitch fees include a drain down service at the end of the season and reconnection for the following season. Our friendly team of advisors are also on hand to provide information and advice on how to winterise your holiday home.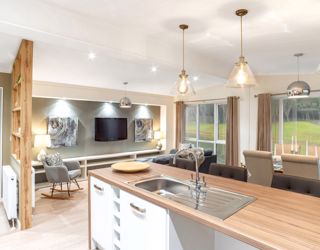 Electrical System Checks
Every year, have an expert review the electrical systems within your holiday home. This step guarantees safety and ensures everything is up to code.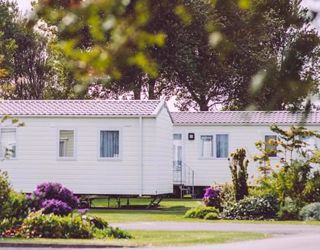 Undercarriage Inspection
One often overlooked aspect is the caravan's underbelly. Regularly inspect the undercarriage for any rust or damage signs, this is crucial for maintaining the caravan's foundational strength.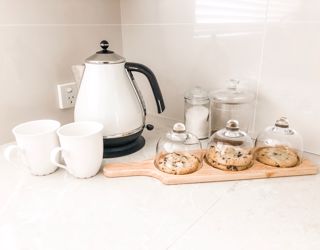 Regular Appliance Servicing
For appliances like ovens, boilers, and heaters, periodic professional servicing is a must. This not only assures efficiency but also ensures safety.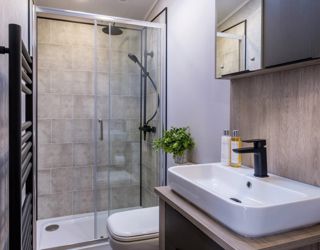 Treat Dampness Promptly
If you notice any signs of dampness or mould, address them immediately. Damp can cause significant damage if not treated.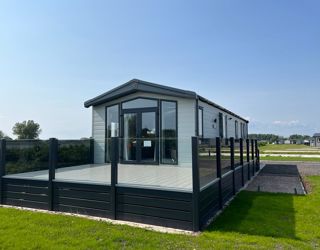 Exterior Preservation
The static caravan 15-year rule in most holiday parks, while seemingly limiting, stems from a mix of maintaining caravan park standards and ensuring safety. By staying informed and strategising, you can navigate this rule effectively, ensuring uninterrupted blissful getaways.
Final Thoughts
The static caravan 15-year rule in most holiday parks, while seemingly limiting, stems from a mix of maintaining caravan park standards and ensuring safety. By staying informed and strategising, you can navigate this rule effectively, ensuring uninterrupted blissful getaways.
Whether you're contemplating an upgrade to a new static caravan or looking for a second-hand static caravan, at HRU Holiday Home Sales we have plenty of options to choose from. Don't hesitate to get in touch to find out more!
Frequently Asked Questions
How can I choose the best location for my static caravan?
Selecting the perfect spot for your static caravan hinges on several factors. Consider the proximity to key amenities and the local attractions on offer; our parks are conveniently located near essential services, the beach, and attractions like Brean Theme Park. The park's ambience and vibe are also crucial. All of our parks offer a blend of scenic views, complemented by a friendly, community-driven atmosphere.
How can I ensure energy efficiency in my static caravan?
Investing in newer models with enhanced insulation, regularly servicing appliances, and using energy-saving devices can contribute to better energy efficiency. Also, ensure that windows and doors are well-sealed to prevent drafts.
Are there exceptions to the 15-year rule?
While the 15-year rule is widespread, it isn't universally applied. Some parks might allow older caravans, provided they're in pristine condition and fit in with the park's aesthetic. On the flip side, certain luxury or high-end parks might have even stricter age limitations. It's crucial to understand a park's specific policy before purchasing a pitch or a caravan. At Holiday Resort Unity, your holiday home comes with a 15-year tenure on our site. So, if you purchase a new holiday home, it's eligible to remain on-site for a full 15 years. If you buy a 5-year-old holiday home, it will have another 10 years on our premises.