Owner Discounts at Holiday Resort Unity in Brean
An Exciting Range of Ownership Discounts
When you buy a static caravan at Holiday Resort Unity, you not only get a fantastic holiday home to enjoy a break away whenever you want, you also get access to an exciting range of ownership discounts at the resort. As a caravan owner, you will benefit from exclusive offers to make your experience in your caravan even more exciting.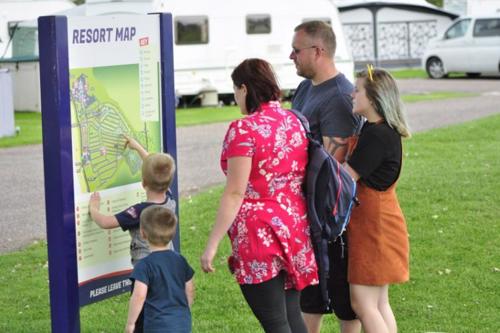 The Privilege Owners' Pass
There are varieties of benefits you receive by owning your caravan at HRU. Owners get 12 privilege cards that you can use for yourself and give to your family and friends for them to be able to enjoy our facilities with you.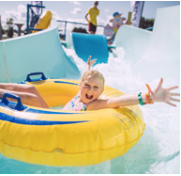 Benefits include:
Free swimming at Brean Splash
Half price entry into Brean Play
Half price membership to Bean Splash Gym
Half price green fees at Brean Golf Club
A hugely discounted annual pass to Brean Theme Park
Free fishing at the on-site fishing lake
Access to the exclusive Owners' Lounge, offering complimentary hot drinks
Access to all the on-site entertainment and activities (small charges may apply for some activities)
Car Passes
Owners receive six car passes to enter the resort which is barrier controlled. There's no need to worry about paying for your parking for yourself or your family, number plate recognition will admit all registered vehicles.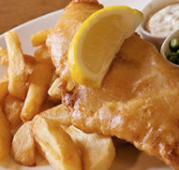 Loyalty Scheme
We run a loyalty scheme whereby every £10 you spend at the resort we give you an extra £1 on your Owners Privilege Pass, which can be used in bars and restaurants across the resort. You can also credit money to the card and use in the outlets around the resort. For every amount you credit the card, you will receive an extra 10% reward.
Brean Country Club
New for 2019 is the £4 million Brean Country Club development, which all owners are welcome to use for breakfast, lunch, afternoon tea and evening meals.  It is also a venue for weddings and family functions, so do bear it in mind for a special occasion.
Special Events
Throughout the season, we hold special events for those who own a static caravan at the resort. These include BBQs, pool parties and race nights. We can't forget all the other entertainment and activities we have on offer including visiting acts that have featured on programmes such as Britain's Got Talent, The Voice and X Factor.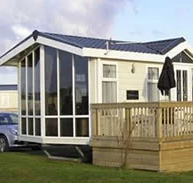 A Homely Pitch
By owning your own caravan you are able to develop your pitch to create your dream holiday home. You can enhance your plot by adding a fenced garden, PVC decking, a patio, garden storage and flowerbeds - all we ask is that you check with us before you do so as we do have some requirements for the purpose of health and safety and enhancements are subject to park rules and park planning.
Pet Friendly
Across the site, we are pet friendly, meaning you are welcome to bring your dog or dogs with you to share your holiday home.  After all, they are part of the family.  Fenced off gardens to each holiday home make an ideal, secure environment for you to be able to let them out, and there is a dedicated dog walk on site as well as plenty of walks in the area.
Access for All
Should you have any specific accessibility requirements, please speak to our sales team as we can source specially adapted holiday homes and have them sited on the resort.  We are also a Dementia Aware holiday park.
If you would like to receive all these benefits and want to find out more about our Brean caravans for sale then call us on 01278 751 602 or fill out our contact form and we will be in touch.