Award-Winning Holiday Resort Unity in Brean
It's almost time to start thinking about New Year's resolutions, and if you want to make one that's easy to keep, add booking a break at Holiday Resort Unity to your list! This one will be super easy to keep and will give you something special to look forward to once the Christmas festivities are over and the January blues have kicked in.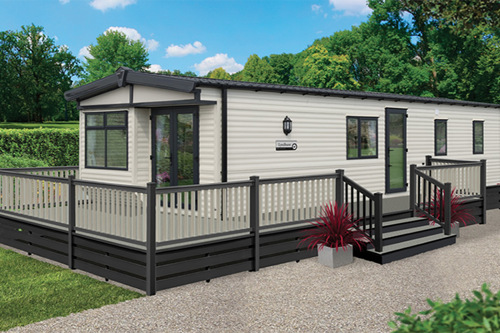 Why choose Holiday Resort Unity?
We have a broad range of accommodation types to suit all budgets including tents, camping pods, caravans, cottages and luxury lodges. Our luxury lodges offer a quiet, top-of-the range option with ensuite rooms, stunning beach views and relaxing hot tubs. If you're looking for something really breathtaking and luxurious at an affordable rate, we would recommend a stay at one of our lodges. They come in different styles, sizes and are available in two locations – Brean Leisure Park and at Golden Sands – so you can pick the best option for you.
Added to this, we have incredible amenities on site for all the family. From our theme and water parks to great evening entertainment, you will be spoilt for choice. You try your hand at Bingo, spend a day fishing, play a round of golf or enjoy a quiet meal and or a few drinks at one of our bars, cafes or restaurants. The beach is just a stone's throw away and there are incredible views in every direction, offering plenty of scope for day trips while you're staying with us.
Buy a holiday home and become a regular!
If you're looking for a resort you can visit whenever you have a spare moment, why not invest in one of our fantastic holiday homes? That way there's no limit to the number of times you can pop down to Holiday Resort Unity or to how long you can stay. You will be able to make the most of the many amenities listed above and the local attractions, while making friends with our other holiday home owners. Rather than simply booking a one-off break, your holidays will be sorted for many years to come!
Book before it's too late
We have holiday bookings coming in thick and fast for 2017, so book your stay early to avoid disappointment. Holiday Resort Unity is an award-winning destination, offering something for everyone at surprisingly low prices. Get your 2017 off to a great start by booking your holiday today!
If you would like to find out more about buying one of our caravans for sale in Brean we would be happy to help and look forward to welcoming you into our friendly caravan community. A number of special offers are available now so don't miss out!