Self Catering Holidays at Holiday Resort Unity in Brean
Why not experience a self catering holiday at Holiday Resort Unity and try before you buy? Book yourself a short break, and stay for a weekend, and if you then decide to buy a holiday home from us, we'll refund the cost of your break!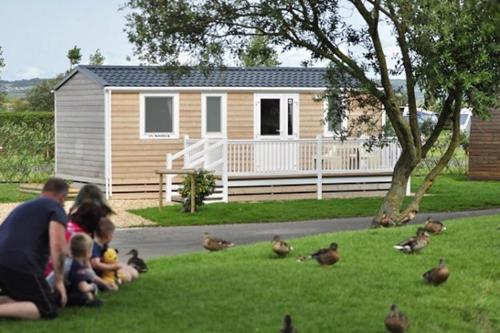 We know that making the commitment to buy a holiday home is a big and important choice for you and your family.
We also know that we have lots of competition out there, with Brean Sands being the most densely populated stretch of holiday parks in the country.  What makes us different from the rest?
ou will be able to read all about our Top Ten Reasons to Buy, and our Owner Benefits, but you never really get the feel for somewhere unless you actually experience it for yourself.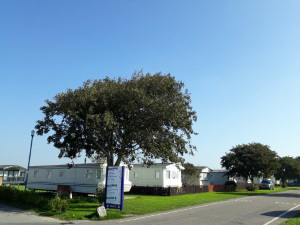 That's why here at Holiday Resort Unity, we offer you the opportunity to try before you buy.
If you book a short break with us in one of our resort-owned static caravans, and as a result, buy a holiday home here, we will refund the price of your break!
Here's some tips to make the most of the experience:
Take note of your journey time
You want the journey to your home away from home to be stress free.  It's good to take note of how the journey is for you and your family, especially if it is something you are going to do regularly.  Whilst we can never predict additional hold-ups, especially during peak weekends, make sure you are comfortable with your journey time.
Checking-in
Obviously as a holiday guest, you will need to come to reception and check-in on arrival and departure.  Remember, if you do decide to buy your own holiday home with us, this won't be necessary, you just come and go as you please, as if it was your own home.
Groceries and Essentials
If you book a self catering break with us, we will provide a very basic welcome pack, with tea, coffee, and cleaning essentials. However, you are welcome to go an online grocery order prior to arrival and get it delivered to your caravan for when you arrive.  This saves any unnecessary trips to the shops en-route to us or having to go back out after you have arrived.
Once you own your own holiday home, you can of course keep all the essentials - condiments, tinned and dried foods, cereals, jams stocked up in your cupboards, as well as all your toiletries and cleaning products.  If you are a regular visitor then you can also keep consumables in the fridge and freezer, so you are all set to go!
Don't forget there are plenty of on site places to grab a bite to eat out or a takeaway, and there is a shop!
Stuff for the kids
We know that travelling with young children requires quite a bit of additional luggage..... toys, games, baby equipment, buckets and spades.  You can leave all this behind ready for next time when you own your own holiday home, which means all you need to do is jump in the car!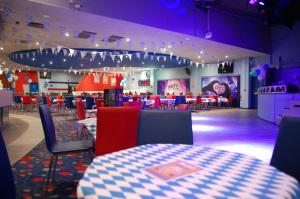 Experience What's On
When you check in you will be given a What's On guide which details all the activities and entertainment taking place during your stay.  Be sure to experience as much as you can, it's the best way to get the feel for our entertainment venues.
There will be activities for kids in the daytime, especially during weekends and school holidays, and every evening starts off with children's fun and entertainment, followed by bingo and live acts.
We also show live sports on the big screen at various venues across the site - check your guide for the most up to date information.
Full on fun
If you're staying with us, and as an owner, you get free access to Brean Splash indoor and outdoor (seasonal) pools, and discounts across other areas of the resort, including half price entry to Brean Play.  We also have the bowling alley, a large outdoor children's play area, amusement arcade.
Brean Leisure Park is adjacent to the resort with lots of fun, rides and activities for all the family to enjoy.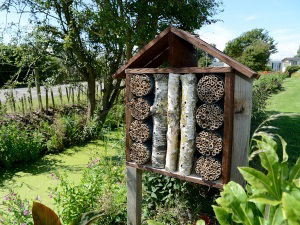 The quieter side of life
Whilst there is so much to do here at Holiday Resort Unity, be sure to explore the whole resort for the peaceful hidden gems.  Our dog walk also doubles up as one of our wildlife walks and blooms with wildflowers during the summer months.  Our site is multi-award winning for our commitment to wildlife and conservation and a lot of birds and animals can be spotted.
We also have a fishing lake, free for you to use, that is usually home to families of ducks and geese and is a peaceful retreat to enjoy as well as stocked with a variety of fish including tench and carp.
At certain times, you can enjoy our Secret Wood, a release site for locally rescued and rehabilitated woodland animals.  Look out for our guided nature walks.
Explore the area
Just across the road you will find a seven mile expanse of golden sand that leads from Burnham-on-Sea to Brean Down, as well as the National Trust site of Brean Down and the newest stretch of the England Coast Path which links to the South West Coast Path at Minehead.
Within 10 minutes in either direction are the seaside resorts of Burnham-on-Sea and Weston-super-Mare, and well within an hour to can reach the Somerset villages of Cheddar, Street, Glastonbury and the City of Wells. 
Popular days out also include Minehead, Watchet, Bristol and Bath.
Holiday Resort Unity is a great base for exploring the area, we don't expect you to stay on site!  We see our location as a fantastic benefit for people who enjoy sightseeing!