Choose Your Ideal Static Caravan At Holiday Resort Unity
Choosing Your Static Caravan
At Holiday Resort Unity, we offer you the chance to be able to buy your own static caravan on our great site with fantastic facilities for you to enjoy. Owning a static caravan gives you the perfect opportunity to take holidays at your leisure, but we understand buying a holiday home can be a big decision, and with so many on the market it can be really difficult to choose.

So, here's our simple guide of considerations to hopefully help you in your decision....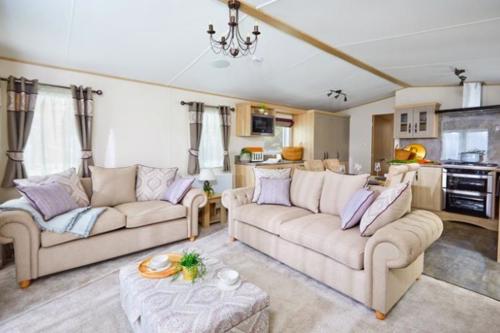 Choosing a Holiday Home and Plot
First things first, you need to jot down your requirements so the holiday home that you choose suits your family dynamics.  Some things you need to think about at the outset are:
How many bedrooms and bathrooms do I need?
Think about this from a family perspective – is it just two of you, a family, will you be having friends or grandchildren to stay?  A master bedroom with an en-suite is an ideal choice if you are a family or will be receiving guests.  An extra bedroom can also be very handy and offers that extra degree of privacy too.  It's also worth thinking about letting potential if you are going to hire out your holiday home.
What set up suits our requirements?
Many traditional static caravans have an open plan living and kitchen area at one end, with the bathroom and bedrooms at the opposite end.  However, there are now many models available like the holiday homes on the continent, where the living and kitchen area is situated in the centre, with bedrooms and bathrooms at either end.
At Holiday Resort Unity we have a longer season than most holiday parks, and you are able to use your static caravan from mid-February until mid-November.  Whilst we can guarantee a lot of things, we can never guarantee the weather, so it is worth ranking how important it is to have a van with double glazing and central heating.  Some of our more budget holiday homes may have double glazing with a gas fire in the living area and electric panel heaters in the bedrooms and this is ample for many.  However, the comfort of thermostatic controlled heating definitely adds to that home from home feel and again, if you are considering letting your holiday home, means you can offer guests this additional comfort throughout the whole season, even if letting in the winter months.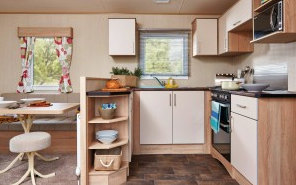 Peace and quiet or close to the action?
When choosing your plot it is worth noting what's around you.  Do you want to be close to the entertainment venues, the children's play area, or would you prefer a more secluded plot?  Some of the static caravans for sale at Holiday Resort Unity will already be on a plot, however, many of them come with the option of choosing one of our available plots on the park, and these obviously change depending on availability.  Talk to us about your ideal location and we will do our best to find it for you.
If you are purchasing a holiday home with a view to renting it out, it can be a great investment.  When choosing, it is worth thinking of the rental potential and talking to us about popular lets and what people are generally looking for when booking a holiday at Holiday Resort Unity.  Rental  rates vary depending on the age and specification of the caravan so effectively the more you spend, the higher the rental income you can achieve.  It is certainly east to recoup the annual site fees if you let your holiday home from 8 to 12 weeks of the year in the peak season.  Obviously, if you let it for more than that, it is possible to make additional money to offset the cost of the holiday home too.  We do offer finance packages and we can go through finance options with you to ensure that we meet your budget requirements. Also remember that every holiday home has a life of 15 years from new.  This means if you buy a brand new holiday home at Holiday Resort Unity, you will be able to keep it on site for 15 years.  If, for example, you buy one that is five years old, you will be able to keep it on site for ten years.  Do take this into consideration when working out the investment potential!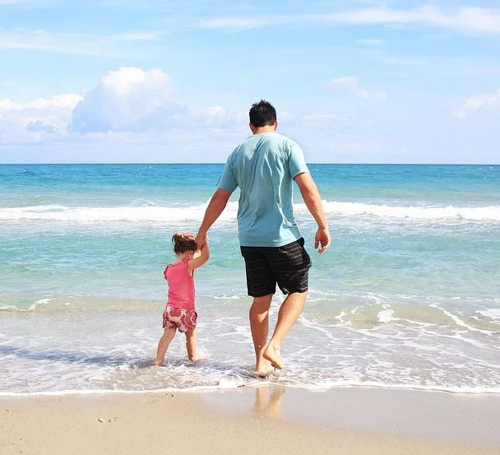 Getting the keys
Once you have chosen your static caravan at Holiday Resort Unity, we usually require a 20% deposit to secure the caravan and the plot. Once the full balance has been paid, it normally takes two weeks before we hand the keys over to you.  One of our sales team will welcome you to your new holiday home and explain all the basics, such as location of gas an electricity meters, security alarm, use of appliances and all the basics. Happiness begins then as you enjoy year after year making memories in your new home.
Follow this guide and you will certainly pick a static caravan in Brean Sands that you'll love – and will stand the test of time. If you'd like some inspiration, take a browse through the holiday caravans for sale at HRU! We've got something for everyone here, so you're bound to find the perfect home for you. For more information, give us a call on 01278 751602 or contact us online.