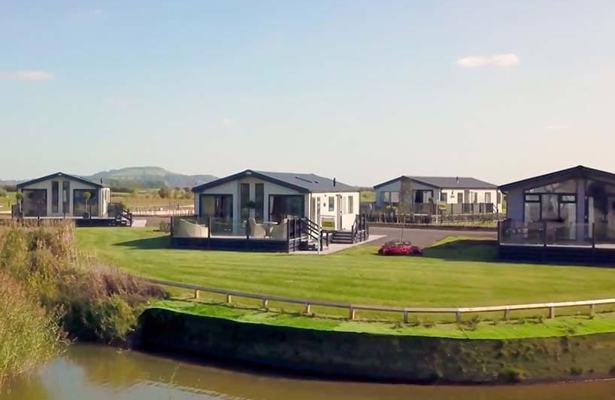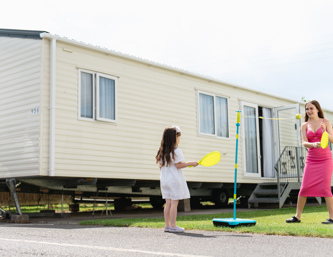 Buying a Static Caravan UK: The Ultimate Guide
,
The UK is home to some of the world's most picturesque landscapes, from the rolling hills of the Cotswolds to the rugged coastlines of Cornwall. Among these stunning locations, Brean Sands stands out as a prime destination for holidaymakers. And what better way to enjoy this coastal beauty than by owning your very own static caravan?
In this guide, we'll explore the myriad of reasons why buying a static caravan in the UK, especially at Holiday Resort Unity holiday parks, is a decision you won't regret.
Things to Consider Before Buying a Static Caravan
The location of your static caravan site is key. It will influence how often you visit, the activities you engage in, and the overall enjoyment of your holiday caravan.
Surroundings
The UK is home to diverse landscapes. Decide what view you'd like to wake up to, be it rugged coastlines, serene countryside, or dense forests. Also, think about the activities you love. If you're an avid hiker, being near trails might be essential, whereas a coastal holiday park might be the ideal location for beach lovers.
Local Amenities
Check the local area and ensure there are grocery stores, medical facilities, and other essentials nearby. Look for local pubs, cinemas, theatres, and other entertainment options around the holiday park. Historical sites, nature reserves, and festivals can also enhance your holiday experience.
Size and Layout
The size and layout of your caravan should cater to your needs and provide a comfortable living space.
Number of Bedrooms
Decide on the capacity based on how many people you expect to accommodate regularly. If you plan to host friends or family, ensure there's enough sleeping space.
Layout
An open plan offers a spacious feel, combining the kitchen, dining, and living areas. However, some might prefer distinct rooms for added privacy. Ensure there's enough storage for your belongings, especially if you plan to leave them in your holiday home between visits.
Park Facilities
The facilities a park offers can significantly influence your overall experience.
On-site Amenities
Recreational facilities like swimming pools, gyms, and playgrounds can enhance your stay at holiday parks. On-site pubs, clubs, or event areas can provide evening entertainment without needing to leave the park.
Security
Ensure the park has adequate security measures like CCTV and patrols. Gated communities or parks with controlled access offer owners an added layer of security.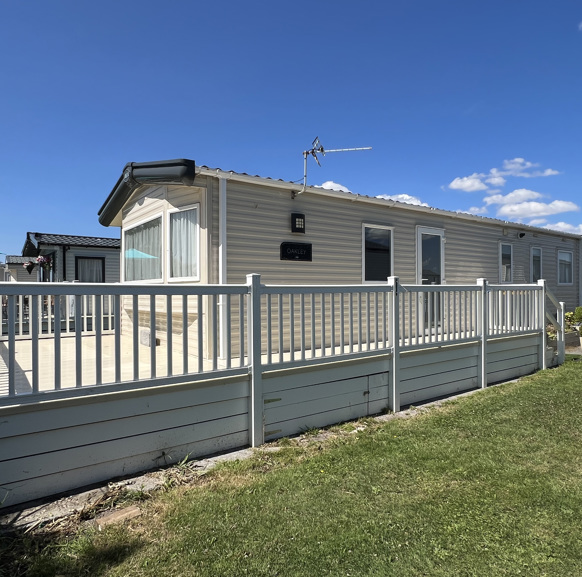 10 Reasons to Buy a Static Caravan at Holiday Resort Unity
1. Maximise Family Time Without Breaking the Bank
Family is the cornerstone of our lives. However, holidaying with family can often come with a hefty price tag. Think about the meals, the outings, the souvenirs, and before you know it, you've spent a small fortune. Static caravan ownership changes this dynamic. Cook your meals, enjoy the resort's amenities, and say goodbye to those exorbitant hotel bills. Plus, without the distractions of daily life, you can truly focus on quality time with your family.
2. Unparalleled On-Site Benefits
Holiday Resort Unity isn't just a place to park your caravan; it's a world of entertainment and relaxation. From complimentary access to Brean Splash to discounted entries to Brean Play, Brean Splash Gym, Brean Golf Club and Brean Leisure Park, there's never a dull moment. Whether you're into live shows, sports, or themed breaks, there's something for everyone!
3. A Gateway to the Wonders of Somerset and Beyond
Strategically located near Junction 22 of the M5, your static caravan park in Brean Sands is the perfect base for exploration. Dive into the rich history of Somerset towns and villages like Cheddar and Glastonbury, experience the urban buzz of Bristol and Bath, or unwind in the tranquil seaside resorts down the Somerset Coast. The adventures are endless!
4. Nature's Playground Awaits
Brean Sands is not just about the beach, though that's a significant bonus! With seven miles of golden sands, holiday home ownership in Brean is a beach lover's paradise. But there's more: cycle routes, walking paths, and the iconic Brean Down. We are now connected to the South West Coast Path, via the new stretch of the England Coast Path. Nature enthusiasts, rejoice!
5. Bring Along Your Furry Friends
No need to leave your pets behind when you head for a holiday. Holiday Resort Unity welcomes them with open arms and a securely fenced garden for your plot. And with amenities like the dog-friendly COAST café at Brean Leisure Park, even your pets can indulge a bit! It's not just a treat for humans; your canine companions can enjoy a three-course dog menu, and even enjoy a doggy beer or pawsecco!
6. A Community Like No Other
Beyond the tangible benefits, there's a sense of community at Holiday Resort Unity that's hard to find elsewhere. Our special events tailored for owners throughout the season serve as perfect occasions to mingle with neighbours and connect with fellow holiday home owners across the park.
Many regularly gather during the season for barbecues, excursions, children's playdates, and dog walks. Additionally, our exclusive owners' lounge provides a cosy spot for a coffee catch-up. From exclusive events to casual coffee catch-ups, it's a place where friendships flourish.
7. Tailor Your Experience
While our inventory includes a range of previously-owned holiday homes across various brands and budgets, we understand you might have a particular preference. If there's a specific make and model you're fond of, maybe due to a prior stay or ownership, or even a recommendation from a friend, we're here to help. We can procure the holiday home tailored to your specifications, and you even get to pick your plot!
8. Maximising Your Time
Why limit your holidays to just summer? At Holiday Resort Unity, you can enjoy your holiday home from mid-February to mid-December. This means more time away to relax, spend with family and friends and experience the beauty of Somerset in every season!
9. Offsetting Costs the Smart Way
While owning a holiday home differs from traditional property investments, there's potential to offset some expenses and running costs by renting it out when you're not using it. The rental value depends on your caravan's specifications; naturally, higher-end models tend to earn more.
Given the extended season, you only need to rent out your home for a limited period to cover annual site fees, ensuring ample time remains for your personal use. You have the option to handle rentals independently or entrust the on-site Newmans team to manage all aspects, though they do charge a commission.
10. More Sustainable Holidays
In an age where sustainability is at the forefront of many discussions, owning your own holiday home at Holiday Resort Unity aligns perfectly with eco-conscious values. Unlike frequent air travel, which leaves a significant carbon footprint, having a permanent holiday spot reduces the need for long-distance journeys.
Furthermore, HRU is committed to maintaining a balance with nature, ensuring that the local environment thrives. By choosing to spend your holidays here, you're not just treating yourself to a delightful break but also making a choice that's kinder to our planet.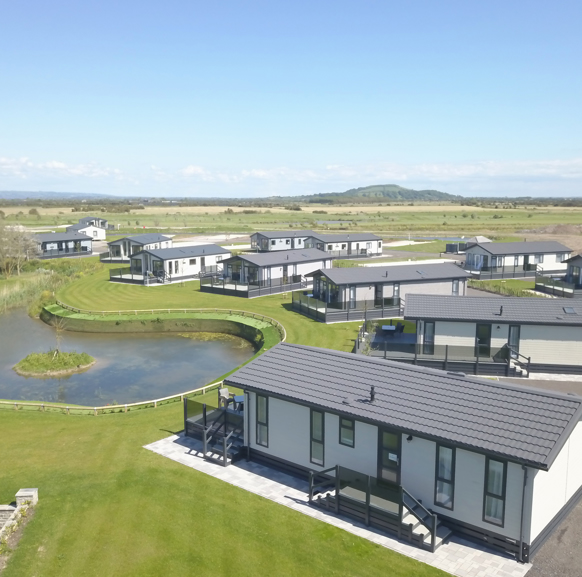 Owning a static caravan in the UK, especially in prime locations like Brean, offers a blend of relaxation, adventure, and community. By considering the essential factors and understanding the benefits, potential buyers can make an informed decision that promises countless memorable experiences. Whether it's the allure of the landscapes, the community feel, or the sustainable holidaying approach, a static caravan in the UK is a chance to create lifelong memories.
Call Holiday Resort Unity Holiday Home Sales on 01278 751 602 and make your dream a reality today!
Frequently Asked Questions
What is the lifespan of static caravans?
Typically, a well-maintained static caravan can last between 10 to 20 years, although it is important to check your park rules, as most holiday parks enforce a static caravan 15-year rule. Regular maintenance and avoiding excessive wear and tear can extend the lifespan of static caravans.
Can I live in my static caravan all year round?
Most static caravan parks in the UK have a specific season when they're open, usually extending from early spring to late autumn. Some caravan parks might close during the winter months. It's crucial to check legalities in the area along with the park's operating months and licensing agreement before considering it as a year-round residence. Check out our guide How Long Can You Live In a Holiday Home In The UK? for more information.
Are static caravans energy efficient?
Most modern static caravans are designed with energy efficiency in mind, featuring double glazing and central heating. However, their efficiency can vary based on the model and manufacturer.