Holiday Homes for Sale in Somerset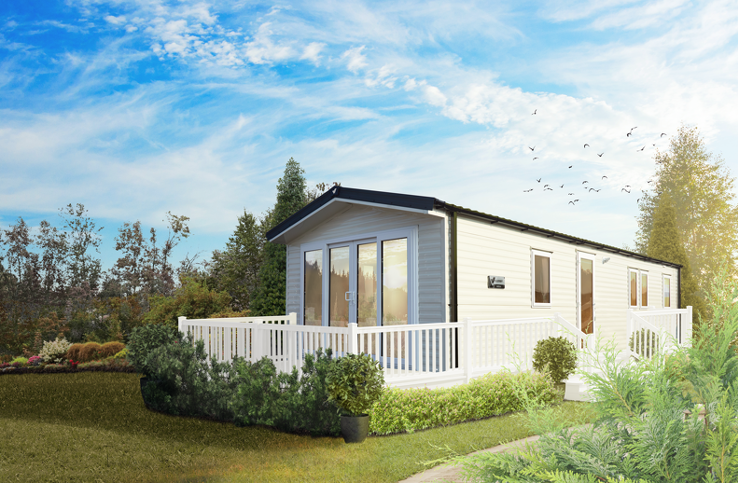 Your Dream Seaside Escape Awaits in Somerset
Discover the Charm of Somerset with HRU Holiday Home Sales
Your Gateway to the Heart of Somerset
Nestled in the heart of Somerset, Brean stands as a beacon of tranquillity and beauty. HRU Holiday Home Sales invites you to explore a selection of premium holiday homes and caravans, each offering a unique blend of comfort and luxury. Situated by the seaside, Brean serves as a perfect base to explore the picturesque landscapes and attractions that Somerset has to offer.
Your Dream Holiday Home in Somerset
Imagine owning a holiday home less than 20 miles from the rolling Mendip Hills or the serene Cheddar Reservoir. Our properties range from cosy holiday park homes with wood burners to luxurious holiday lodges equipped with modern amenities, promising an abundance of comfort and relaxation.
A Selection Tailored to Your Dreams
Whether you are drawn to the historic charm of Bath with its Georgian architecture and Roman Baths or the vibrant city life in Bristol, our properties offer easy access to a plethora of attractions, making every visit a new adventure.
Get in Touch: Your Dream Home Awaits
Ready to make your dream of owning a holiday home in Somerset a reality? Our team is here to assist you with all the information and guidance you need.
Reach out to us to book a tour and explore our diverse collection of properties for sale in Somerset. 
Amenities and Facilities
More Than Just a Home
A Retreat with Every Modern Convenience
Our holiday homes are designed to be your retreat, offering a range of amenities from fully equipped kitchens for home-cooked meals to comfortable bedrooms that cater to families and groups. Enjoy the stunning countryside views right from your front door, promising a refreshing start to every day.
Leisure and Activities: A Stone's Throw Away
From leisurely walks in the Exmoor National Park to fishing expeditions in Shepton Mallet, there's never a dull moment in Somerset. Our properties offer a convenient base, with attractions and activities just a short drive away, promising endless holidays filled with fun and relaxation.
Your Journey to Holiday Home Ownership
Embrace the holiday home ownership lifestyle in Somerset, where every corner unveils a new adventure. Our team of experts is here to guide you through the process, helping you find the perfect place that meets all your requirements.
Connect with Us: Step into Your Future
Are you prepared to turn your aspiration of acquiring a holiday home in Somerset into reality? Our dedicated team stands ready to provide you with comprehensive insights and assistance. Contact us to schedule a tour and discover the vast array of properties awaiting you in the picturesque landscapes of Somerset.
Discover the Heart of Somerset
Your Gateway to Coastal Bliss and Countryside Splendour
Nestled in the heart of the West Country, HRU Holiday Home Sales finds its home in the picturesque locale of Brean, a gem among Somerset's seaside towns. Situated at Holiday Resort Unity on Coast Road, Brean Sands, our location serves as a gateway to a myriad of attractions that Somerset has to offer. A short drive away lies the vibrant Weston Super Mare, offering a blend of seaside fun and cultural attractions. For those seeking a tranquil countryside escape, the nearby Quantock Hills offer breathtaking vistas and serene walking trails.
Just a stone's throw away, you'll find the luxurious Cheddar Woods Resort & Spa, a haven of relaxation and indulgence. Venture a bit further to explore the historic towns of Radstock and Taunton, each boasting a rich cultural heritage. Music enthusiasts will appreciate the proximity to Glastonbury, a town synonymous with the legendary music festival. The coastal town of Burnham on Sea offers a perfect family getaway with its beautiful beaches and fun-filled attractions.
Further afield, the towns of Minehead and Bridgwater offer a blend of coastal beauty and historic charm, making them a must-visit for anyone owning a holiday home in this region. With HRU Holiday Home Sales as your base, the best of Somerset is truly at your doorstep, promising a rich and varied experience with every visit.
Absolutely, you can! However, it's essential to note that some holiday parks have restrictions on permanent residency. It's always a good idea to check the specific terms and conditions of the holiday home you are considering.
For more insights, you might find our guide on "How Long Can You Live in a Holiday Home in the UK? Facts Revealed!" quite enlightening.
Without a doubt! Somerset is a picturesque county offering a blend of coastal beauty and stunning countryside. Owning a holiday home here means you have a personal retreat in the heart of one of the UK's most beautiful regions.
Discover why Somerset is such a popular location for holiday lodge ownership in our detailed blog post.
The prices for holiday homes can vary significantly across the UK. While Somerset offers a range of affordable options, it's always best to conduct thorough research to find the most budget-friendly locations. Our team at HRU Holiday Home Sales can assist you in finding a holiday home that meets your budget and preferences.
Somerset is indeed a goldmine for holiday let investments, with Brean emerging as a top choice for many investors. Nestled between the vibrant city life and picturesque natural attractions like the Cheddar Gorge and the Roman Baths, Brean offers a unique blend of experiences that attract visitors all year round.
Investing in a holiday home in Brean not only promises higher rental yields but also gives you a personal haven to escape to whenever you wish. Discover the lucrative opportunities awaiting you in Brean by exploring our Holiday Homes for Sale in Brean.
The profit from a holiday let in Somerset can vary based on various factors including the location, the type of property, and the amenities offered. To maximize your profits, consider properties in sought-after areas with high tourist footfall. For more detailed information, feel free to get in touch with our expert team.
Yes, purchasing a holiday let in Somerset may incur stamp duty. The exact amount can depend on several factors including the property price. It's recommended to consult with a tax advisor to understand the specific details. You might also find useful information in our blog post on the "5 Benefits of Owning a Lodge or Static Caravan Holiday Home in Somerset".
Owners of holiday lets can claim a range of expenses including mortgage interest, utility bills, and maintenance costs. To get a comprehensive understanding of the potential expenses and how to manage them effectively, you might find our guide to buying a holiday lodge in Brean, Somerset quite helpful.
The tax on holiday lets is calculated based on the rental income generated. It's essential to keep accurate records of all your income and expenses to determine the exact tax amount. For more detailed guidance, we recommend consulting with a tax expert who specialises in holiday lets.
Become a Proud Owner in Brean
If you've always dreamed of escaping the day-to-day whenever you want, our dedicated Holiday Homes for Sale in Somerset ownership team is here to make your dreams come true. From arranging visits to virtual appointments, we are committed to helping you find your new happy place, just a drive away in the heart of Somerset.
Get in Touch
We'd love to assist you in making your dream of owning a holiday home in Brean a reality. Reach out to us to explore our diverse portfolio of holiday homes for sale in Somerset and let us help you find the perfect place that meets all your requirements.
Contact Us:
Email: sales@brean.com
Phone: 01278 751 602
Address: Holiday Resort Unity, Coast Road, Brean Sands, Somerset TA8 2RB
Operating Hours: Open daily from 9 am to 5 pm